Umbraco MVP again!

posted by PAM Internet
on 15 June 2022
Congratulations to our director Lotte Pitcher on having her Umbraco MVP (Most Valuable Person) status renewed for a 6th time!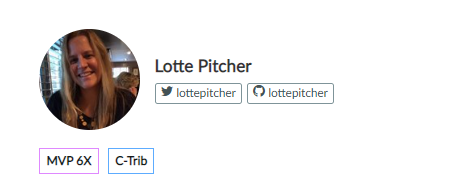 As we use the open source Umbraco content management system for many of our clients, Lotte does try and contribute as much as she can to the community. This involves her helping organise Umbraco London meetups, being a member of the Community Package team and co-hosting Candid Contributions - a podcast about being a member of an open source community.
If you want to find out more about MVPs you can read more on the official Umbraco blog.