We now have an Umbraco MVP!

posted by PAM Internet
on 15 June 2016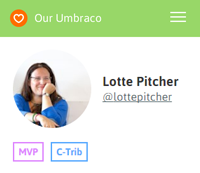 During the keynote of CodeGarden 2016 - the annual Umbraco conference in Denmark - the founder of Umbraco, Niels Hartig, announced the MVPs. We were delighted to learn that one of our directors, Lotte Pitcher, was one of them!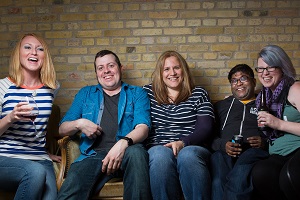 The 2016 Community MVPsphoto from Doug Robar
Lotte was one of the five community MVPs, a new category started this year for "Writing blog posts and articles, organising events and managing local meetup groups".
The other recipients were Erica, Janae and Kyle - the tireless team behind Skrift - and Ravi, aka Mr umbLondon.
Skrift is the unofficial Umbraco community magazine.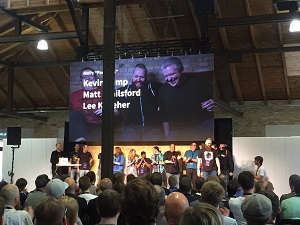 All the MVPs on stagephoto from @rlynggaard
In October last year Lotte put her 'pure' MVC knowledge to good use and wrote an article for them on how
MVC Helpers can help in Umbraco
.
umbLondon is the Umbraco London meetup that Lotte discovered in December 2012 and has been regularly involved in ever since, including organising the March meetup when the UaaS roadshow was in town.
Often she is the only woman at the meetup, something she is keen to help rectify. If you are a female London-based Umbraco dev, please get in touch with Lotte and let her encourage you along.
In total there were 15 MVPs this year, surely a testament to the growth this great community is enjoying. #h5yr to all of them!