Hosting the Umbraco London 'Meet the HQ' meetup

posted by PAM Internet
on 17 March 2016
We heard that the 'Umbraco as a Service' Roadshow was coming to London in March, which meant Niels Hartvig and other Umbraco HQers would be in town. For those developers who don't go to the big conferences this was going to be rare chance to talk directly to members of the core team.
Such opportunities are not to be missed, so we offered to organise and host the March meetup for when they were over. We secured a fantastic venue in Shoreditch and provided plenty of craft beer, as we all know that talking about code is thirsty work...
There was a good turnout from the London community. Unfortunately Per was unable to travel but Niels was on fine form. He took to the stairs (they made a very good impromptu stage) and facilitated a discussion on what the HQ can do for us out in the trenches. Warren Buckley, also from the HQ, talked about the project that he works on (Umbraco Forms) to get some real-world feedback.
Thank you to everyone who came, and we are delighted to report that the two resident cats were spotted alive and well at the end of evening!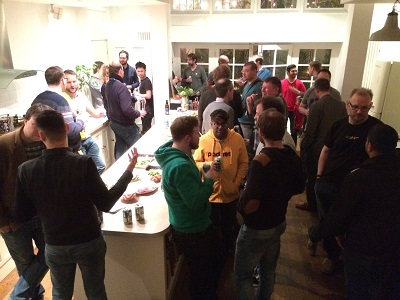 A good turnout for the 'meet the HQ' meetup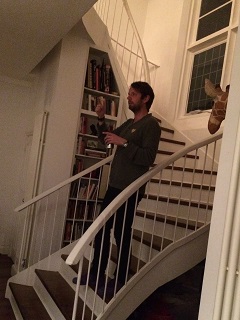 Niels holding court from the stairs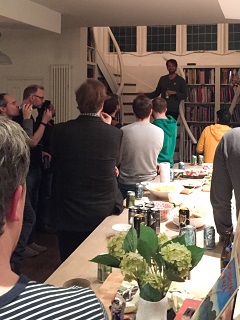 Over Warren Buckley's shoulder
After party upstairs