Umbraco MVP again!

posted by PAM Internet
on 27 May 2020
Congratulations to our director Lotte Pitcher on having her Umbraco MVP (Most Valuable Person) status renewed for a 4th time!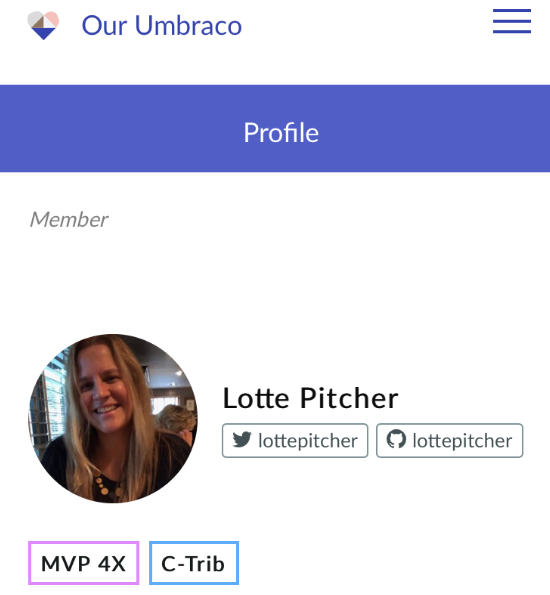 It is wonderful that Umbraco show recognition to her and many others for their hard work in the Umbraco community. In total there were 14 new MVPs and 47 Renewed MVPs this year which continues to show our favourite CMS goes from strength to strength.
If you want to find out more about MVPs you can read more on the official Umbraco blog.